Shock has grieved in Sekanusu village in Wobulenzi town, Luweero district after Mother and son were burnt to death. Furthermore, the two were burnt beyond recognition when their house caught fire.

According to Kangave, the fire started at around 1am in the wee hours of Friday morning 5th April 2019. Above all, by the time the police fire brigade arrived, two people had been burnt beyond recognition. The head of the household, a one Sharif Kawenja was not around by the time the fire broke out.

Paul Kangave, the Savannah Regional Police Spokesperson identified the deceased as Gladys Nabatanzi, 34, and her elder son Fahad Nsereko. Even more, 2 others were injured in the same scene. These are Aisha Nabagereka, 3, and Mahad Musito, 5, all residents.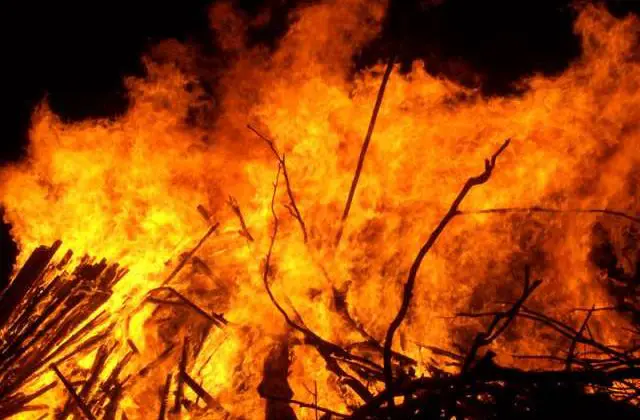 Musito according to police has been transferred to Kiruddu Hospital in critical condition whereas Nabagereka is at Njovu Health Center undergoing treatment. Kangave mentioned that Preliminary investigations point to a power surge as a possible cause of the fire.