First, the social-media fraternity is always on the outlook of celebrities who probably are a role model to the society. Recently, Singer and actress Sanaipei Tande was a victim of the cruel netizens after she was busted for her poor dressing code.
This was because Sanaipei recently attended an event all dolled up showing off her cleavage. Above all, she had shared her pictures, (captioned below):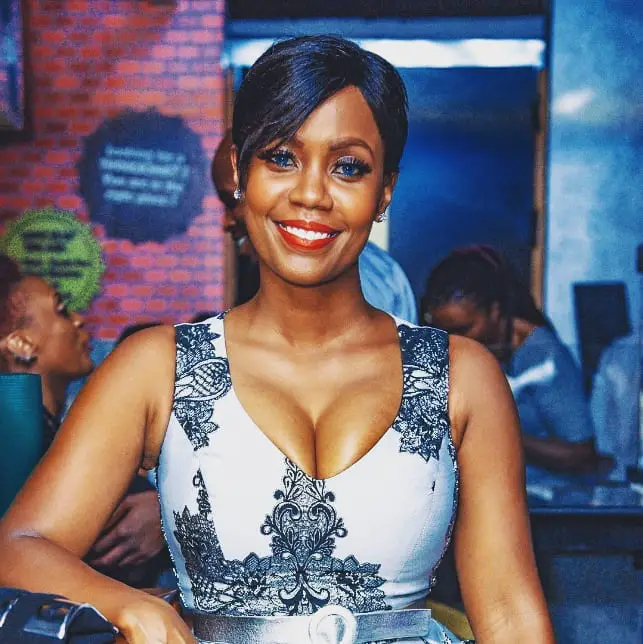 However, it wasn't a lucky day for Sanaipei as KOT and KOF were all stinging funny comments. As a result, below are some of the reactions from the fans:

d.u.a.i.n.e Waaaa anapumua kweli 😂😂😂

vasco_king Too much makeup.Nyoa makwapa, get a bra cup ur size

bernice.kinyua Too much makeup and the milk cups are suffocating, its a nah for me

pilotbonny yoit boob* though….umezikaza sana…legeza
mwende_k @sanaipeitande unaumiza chakula ya watoto.
odaveed Umefinya vitu hadi zikapata veins
mikemikeey Machungwa zimefinywa

mikiendegwa Unaumiza nyonyooo sanaa
trizzahg You'll suffocate them soldiers

ruwaidha_ibrahim You are literally bursting outta ur seams

jenniemshine Your boobs are in pain

i_am_erick Aziza wewe sikujui Kwa kufinya nyonyo😍
Singer and actress Sanaipei Tande rather did not reply to any of the comments.