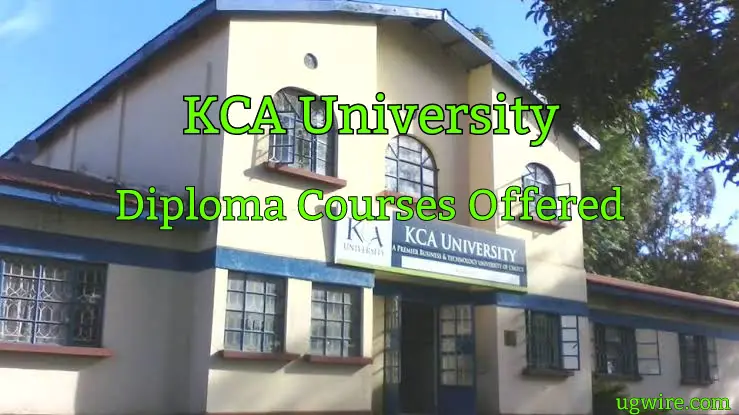 In this article, we shall list all the diploma courses offered by the KCA University in Kenya in 2020 today. Before we go further, we hope that you are now familiar with the best business management colleges in Kenya. If not, here is a quick link to the best management colleges for hotel and hospitality in Kenya today.
First of all, KCA University is owned by a group of accountants named the Institute of Certified Public Accountants, Kenya (ICPAK). KCA University in full stands for Kenya College of Accountancy.
Secondly, KCA is one of the top-ranked private universities in Kenya. Despite the fact that it offers diploma courses, graduates from KCA are highly recognized both locally and internationally. It's for that reason that we decided to educate you about the diploma courses offered by KCA University today.
Currently, KCA University has 4 campuses across the country. These include the main campus along Thika road, Western Campus in Kisumu, Kitengela Campus, and Town Campus. In short, below are the diploma courses offered in KCA University campuses.
In summary, below is a list of diploma courses offered by KCA University.
KCA University Diploma Courses Offered 2020
Film Technology.
Performing Arts Theatre and Film.
Journalism and Digital Media.
Education.
Early Childhood Education.
Counselling Psychology.
Project Management.
Procurement and Logistics.
Banking.
Business Management.
Information Technology. And finally,
Business Information Technology.