Citizen TV Chemutai Goin Biography Education Background & LinkedIn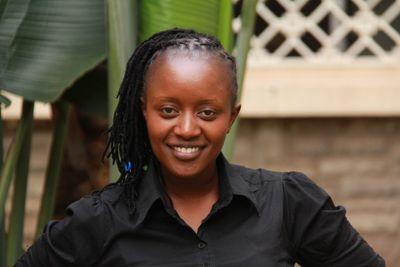 One of the greatest female journalists I like listening to is Chemutai Goin. Her fluency, communication skills, language expertise, neutrality, creativity, and integrity says it all. In this article, we shall cover Chemutai Goin of citizen TV biography, education background, marriage, Wikipedia, and LinkedIn. We hope that you also read our previous article on Zindzi Kibiku and Mwanahamisi Hamadi.
Chemutai Goin Biography
First of all, Chemutai began her career as an intern journalist at KTN. Over the years, she gained massive experience specifically as a news reporter as well as a news editor. As a result, her passion for journalism made her become the best female political news and current affairs journalist in Kenya.
We have to acknowledge that Chemutai is the best female journalist in live reporting, writing stories, editing, and many more. With over 8 years of experience, Goin is fluent in English, Kiswahili, as well as Kalenjin language. During the 2017 general elections, Chemutai Goin delivered live news reports from all the counties in Kenya.
Lastly, Goin hopes to enlighten politicians on what they ought to do in order to transform the lives of Kenyans. Similarly, Chemutai hopes that voters will at the end of the day be able to make the right decisions.
Chemutai Goin Marriage
Last but not least, Chemutai Goin is a great lady who is married and has a young lovely offspring. We shall keep you posted on more news and history about Chemutai Goin marriage as well as her husband.
Chemutai Goin LinkedIn
Twitter: https://twitter.com/Chemutai_Goin?s=08
Facebook: https://www.facebook.com/jane.c.g.1
Instagram: @chemutaigoin
LinkedIn:
We shall keep you updated on Citizen TV's female news reporter Chemutai Goin Biography, education background, Wikipedia, History & LinkedIn.