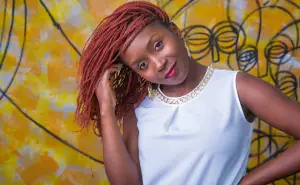 First of all, Uganda has numerous musicians and celebrities who are recognized globally. Among the females in the mainstream is Kansiime Kubiryaba Anne. Probably, she is well known by majority as Anne Kansiime. Besides being a comedian, she is model, entertainer, writer as well as a song writer. Recently, her instagram social media account was hacked by unknown individuals.
Kansiime was left frustrated because the incident was totally unexpected. In her social media post, Anne pledged with fans to follow the newly created IG Account.
As a result, below is what she posted:-
"…our old house/account was just broken in by thieves. #HackersAreTheDevil".