Recce Squad Police Salary in Kenya 2022 plus their PHOTOS
First of all, Recce Squad is a special forces unit under the GSU police comprising about 5,300 police officers in Kenya in 2022. This is because their tasks or call of action to assigned duties is very special hence they do not need to reveal their numbers.
Firstly, Recce Squad are skillfully and physically trained than any other police unit in Africa and probably, in the world. In Kenya, they came to the limelight during the Buruburu estate operation that lasted 5 minutes as well as during the Westgate attack.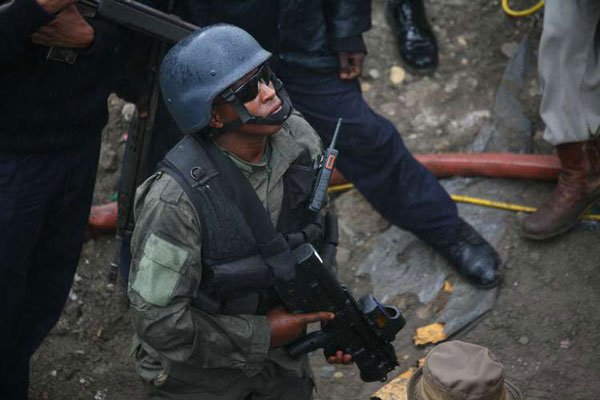 How much do Recce squad earn in Kenya?
Currently, the Recce Squad police unit in Kenya earn a monthly salary of KSh 35,000 in 2022. We have to say that despite their excellent training and skills, the Recce Squad police unit salary is so low.
As a result, most of them are working as private security personnel for firms and politicians. Hence, they end up earning up to three times their normal salaries paid by the government as police.
Above all, Recce Squad Police risk their lives to save the lives of Kenyans. In 2016-2017, city lawyer Donald Kipkorir was disturbed after discovering recce squad earn less than 30,000 per month.
Their skills in dealing with terrorists in tight situations have won them so much respect as well as reputation. Some of Recce Squad's in Kenya prestigious operations include; the Buruburu estate saga, the Westgate attack, the Garissa University attack, the Dusit hotel riverside, and many more.
Honestly, someone who risks his life for all these deserves much more pay. Take a look at the leaked payslips of some Recce Squad officers beneath.
Recce Squad Police Salary in Kenya 2022 PHOTOS
Below is a sample payslip of the Recce Squad Police Salary in Kenya for the year 2015-2021.