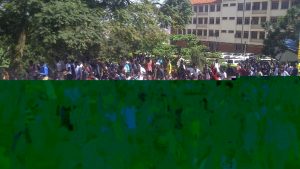 Not every Internet user especially in the country is happy about the new taxation system that has been implemented by the Yoweri Museveni administration. Most of the social media users are those between the age of 16-30 years, this being majority of students especially those in colleges, institutes and universities.
After the effect of the closure of social media in Uganda that took place on July 1st 2018, some of the University students from Makerere University marched with their protests up to the Parliament. However, their plea with the demonstrations were not successful as it ended up in running battles with the police. The telecommunication companies like MTN, Airtel, Africell had publicly announced of the platform closure all over the country.
According to the requirements by the government as for one to access the social media platforms, some fee (tax) has been set up and is as below;
– Shs 200/daily,
– Shs 1400 a week or,
– Shs 6,000 a month.