Joseph Ochieng Reveals Why He Killed Police Pauline Wangari.
The chief suspect in the killing of 24-year-old Pauline Wangari has finally revealed some information. While at DCI offices in Murang'a, Ochieng' said that it was their first time to meet face-to-face. However, they used to communicate with Wangari via facebook.
"He described his relationship with the suspect as 'just a friendship'," a detective — who spoke to rms in confidence said.
Ochieng who was born and bred in Kisumu claims to be an upcoming artiste. Further, he told detectives how he traveled from Nairobi that morning to meet Wangari for the first time. According to Ochieng, an argument with Wangari ensued after she refused to take hard drugs. Ochieng had taken the drugs with him to her rented house in Kiharu, Murang'a County.
Even more, the two had spent Monday evening indoors allegedly smoking bhang, the suspect told the DCI. Due to some arguments, Ochieng strangled her and she fell down with a thud.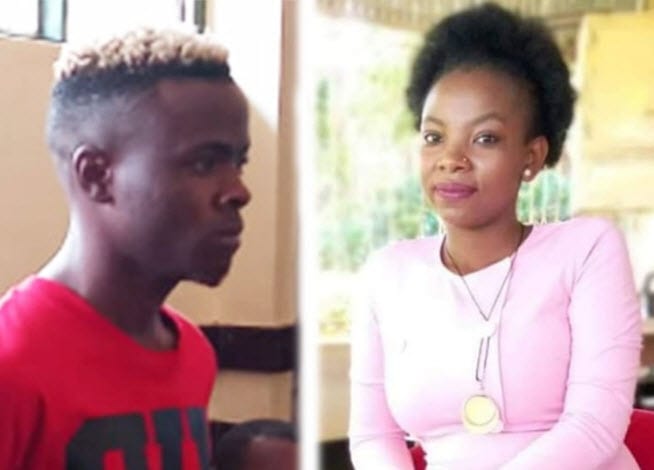 "Sent into panic mode, the suspect narrated how he reached for a kitchen knife and stabbed her in the chest, neck and abdomen. Thereafter, put the knife firmly in her grip in a bid to make it look like Wangari had killed herself," said the DCI officer.
In his testimony, Otieno further claimed he got intimate with Pauline something a medical examination on Wangari is yet to verify. Otieno was captured on CCTV cameras entering Pauline Wangari's house at 9 pm on Monday, and left at 3 am on Tuesday.
Joseph Ochieng Reveals Why He Killed Kenya Prisons Female Police Officer Pauline Wangari
The cameras further showed the suspect carrying the deceased's bag, her phone, and a TV set. As a result, Ochieng was arrested on Thursday at a roadblock placed at Kipsitet area in Kericho County. Finally, more news is set to follow after court proceedings heighten.