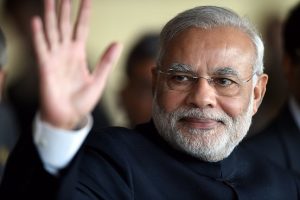 India Prime Minister Narendra Modi Addresses Uganda MPS
The state of the nation is so far positively getting its way as the development projects by the government are superb and promising indeed for the future of the nation. Despite China's readiness for the investment in Uganda's industrial and agricultural sectors, we again have an address in the parliament by the Prime Minister of India Narendra Modi, next week 25th July 2018.
The President of the Republic of Uganda Yoweri Museveni will be present in parliament so confirmed by the deputy Speaker Jacob Oulanyah and the conference will start at 10am in the given morning. As well, the Uganda parliament will not sit on the 24th of July 2018 so as to give room for the prior preparations of the address. Meanwhile, security has been steered up around the parliament vicinity zone and besides all, no vehicle is allowed in the parliament compound as from 24th July 2018.