Chamgei FM is one of the most prominent radio stations in Kenya right now. With a vast number of listeners, it's popularity is growing every day. It's for that reason that Chamgei FM is currently the best vernacular radio station in Kenya in 2021 right now. Today, we shall enlighten you about Chamgei FM DJ Kipro Kiprotich Rono biography and photos, a host of Kamata position.
DJ Kipro Kiprotich Rono Biography and Photos Chamgei FM
First, in our previous articles, we shared the biography of radio presenter Carol Kones. Similarly, we also covered the bio of Caroline Chepng'eno who is a radio presenter of Chamgei FM. We hope that you enjoyed reading through your most dedicated presenters and also, learned more inspiring capacity.
Currently, DJ Kipro aka Kiprotich Rono is a radio host and the best Kalenjin radio station DJ named Chamgei FM. This is because he has over 12 years of experience in radio production making him the best Kalenjin DJ in Kenya. Also, the majority of listeners like his Kalenjin radio show dubbed 'Kamata Position' which he hosts alongside Chebolongisa Towett.
DJ Kipro Photos
Below are some of the latest photos of Deejay Kipro aka Kiprotich Rono of Chamgei FM radio station in Kenya.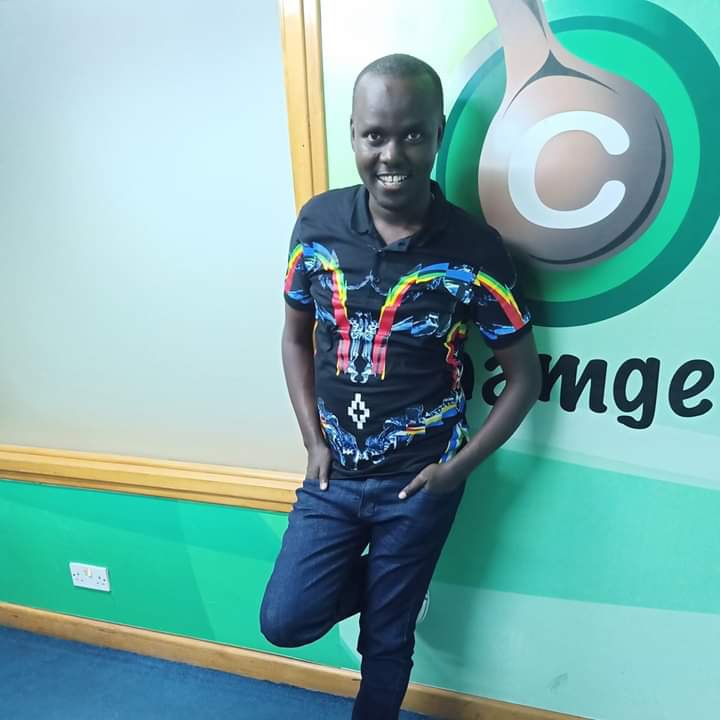 Last but not least, DJ Kipro is also a producer of agrarian features as well as an event MC. Similarly, he is also an enthusiast of sports events as well as football tournaments.
Most importantly, DJ Kipro has over the years gained massive followers including the aged as well as teenagers. Below is what DJ Kipro had to say in one of the most recent talks.
"My love for music runs deep inside me that's why they call me the number one selector in the Kalenjin land."
Finally, to connect and discover more about Chamgei FM DJ Kipro aka Kiprotich Rono Biography, check the links below.
Social Media
Facebook: deejaykipro rono
Facebook Page: deejaykipro rono
Twitter: @djkipro1
Instagram: deejaykipro
You Tube: dj kipro chamgei fm