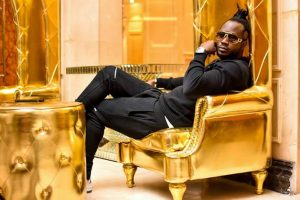 For those who thought that singer and artist Bebe Cool has lost the touch of the limelight music industry touch, you better read this as he's still on fire and even beyond the borders. Famously known as Bebe Cool, his real names are Moses Ssali. Among the Ugandan male musicians who have had a success in their entertainment career is Moses Ssali. As it goes without saying, his lifestyle says it all,why lie?
Singer Bebe Cool is set to perform on stage on 29th of June 2018 at Kigali, capital of Rwanda nation on the third anniversary of Jazz Junction under the RG-Consult incorporation management. Just like for any performing artist, it is always a great opportunity to showcase ones talent and indeed have a chance to gain more fans.
Singer Bebe Cool could not hide his excitement but share on his Social Media platform. Below is what he had to share on to his fans:-
"My fans in Kigali have waited enough. The experience is on with GAGAMEL band. Kigali people put on your dancing shoes, and get ready to feast with East Africa's finest."
Just before getting this opportunity to travel for a showbiz in Rwanda capital, singer Bebe Cool had released a song with some of Rwanda's artists named Charly and Nina. It is surprisingly excellent for these artists since the collaboration of their music has been topping the musical charts both in Rwanda as well as in Uganda. The song is titled "I do".
Our word for singer Bebe Cool is "keep up the good work and success in all your endeavors".
More news to follow…..