Following the trending news about Musician Sinach newborn baby photos and name in 2019, numerous celebrities have positively applauded. Among the Kenyan celebrities who expressed their appreciation are Emmy Kosgei and Kambua of Citizen Tv Kenya. Certainly, this is because Sinach has been longing to deliver or give birth for a long period of time. The good news is that her dreams and wishes to become a mother were finally answered by the Lord.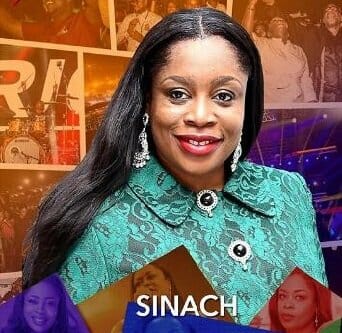 Through her Instagram portal, Singer Emmy Kosgey expressed her warm acknowledgement message by stating as indicated beneath:
"Yesssssss my darlings Sinach and Egbu. Congratulations to you both. It's a new level! Walking in abundance, moving in the speed of the Holy Ghost. He has done it again!" Emmy Kosgei stated.
On the other hand, Citizen TV Rauka and Bambika host Mrs. Kambua, who recently gave birth in October 2019 had this to say.
"Congratulations to them! Glory to God". For those who didn't know, Citizen TV personality Kambua is married to Pastor Jackson Mathu.
Sinach Newborn Baby Name Photos 2019 2020
Certainly, reports about Sinach (Osinachi Joseph Kalu) delivering at the age of 46 were publicized by Pastor Chris Oyakhilome. Chris Oyakhilome is an African popular preacher who is as well the Founder of Christ Embassy Church. Hence, this is what Pastor Oyakhilome mentioned in one of the speeches;
"Thank you for that song, we are all excited with what the Lord has done in your life, of course in the life of many others standing with you here we just love you. And I told them, you just had a baby! So, everybody got excited."