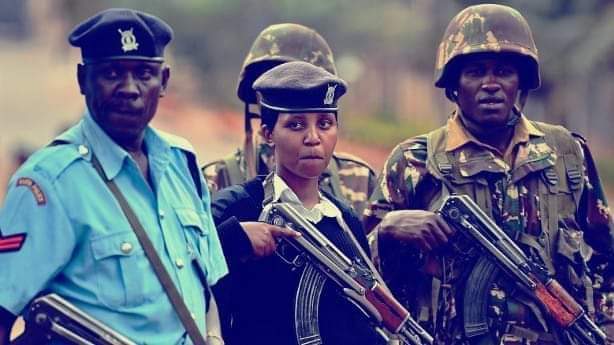 This is what AP GSU and Kenya Police earn as Salary scale per month in 2020 after increment plus their allowances. First of all, the Administration police in Kenya now work under the command of the Deputy Inspector of Police. This is because police reforms took effect after the motion was passed in parliament.
Furthermore, the Administration Police were merged with the Kenya police to undertake their obligations as one.
Below are the main duties of the AP (administration police) in Kenya and their salary scale for 2020 per month.
AP Kenya Police Job Roles: Details
Certainly, the core duties of the Administration Kenya Police (AP) in Kenya included:
(a) First, provision of assistance to the public when in need;
(b) Maintenance of law and order;
(c) Preservation of peace;
(d) Also, Protection of life and property;
(e) Provision of border patrol and border security;
(f) Again, provision of specialized stock theft prevention services;
(g) Protection of Government property, vital installations, and strategic points as may be directed by the Inspector-General;
Kenya Police AP GSU Salary Scale 2020 and Job Roles
(h) Likewise, rendering of support to Government agencies in the enforcement of administrative functions and the exercise of lawful duties;
(i) Furthermore, Coordinating with complementing Government agencies in conflict management and peacebuilding;
(j) Most noteworthy, they are responsible for the apprehension of law offenders;
(k) Finally, the performance of any other duties that may be prescribed by the Inspector-General under this Act or any other written law from time to time.
Kenya Police Salary Scale 2020 Increment (GSU AP)
JOB GROUP
GRADE
INPOST
CURRENT BASIC SALARY
% INCREASE
F
PG1
70,485
17,190
18.760
9
G
PG2
13,318
22,410
42,660
9
H
PG3
4,576
30,750
45,540
9
I
PG4
1,890
33,990
50,220
9
J
PG5
6,383
36,300
53,820
9
K
PG6
1,295
40,080
59,220
9
L
PG7
242
45,540
70,530
9
M
PG8
290
48,660
73,020
9
N
PG9
627
59,220
85,890
9
P
PG10
277
98,040
130,590
3
R
PH11
91
143,790
187,890
3
S
PG12
11
180,090
274,890
3