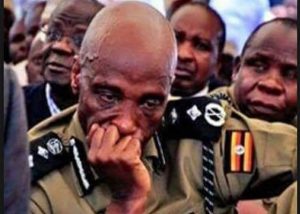 First of all, Former Inspector General of Police, Kayihura was arrested by the army while at home in Kasagama, Lyantonde. Kayihura was sacked from the top governmental job in March 2018.
The lawyers attached to him (Caleb Alaka and Evans Ochieng) were denied access to see him when they went to visit him at Makindye military barracks.
However, the Army spokesperson Brig Richard Karemire said that the family members and Lawyers to Kayihura were free to access him. As per the lawyers, they claim that they were denied access by the army manning the barracks gate on Friday yet it was a holiday. Alaka and Ochieng claim that denial to see Kayihura is a violation of the constitutional right.
"We tried on Friday, they said it was a public holiday. They said we come on Saturday, yesterday, we came and they again refused. They refused and that is the truth. Yes, they refused and the whole of yesterday, we had no access to them at all. Those people are still detained illegally and I think it is very wrong" lawyer Caleb Alaka said.
As per the law, someone is not supposed to be detained for more than 48 hours without being presented in court. Ironically, during Kayihura's time in office as IGP, Kayihura held suspects for more than 48 hours. At one time while on Capital Gang talk-show on 25th of April 2015, Kayihura said this:
"The British are doing it…police can arrest someone for 90 days before charging him."
Other individuals arrested with Kayihura include; his former personal assistant Jonathan Baroza, former Kampala South Regional police commander Siraje Bakaleke, former Flying Squad commander Herbert Muhangi, former director of crime intelligence Ndawula Atwooki and former cyber-crime director Richard Ndaboine.
It is reported that they were arrested by the Chieftaincy Military Intelligence on Tuesday 12th June 2018 before Kayihura the day that followed.
More news to follow……