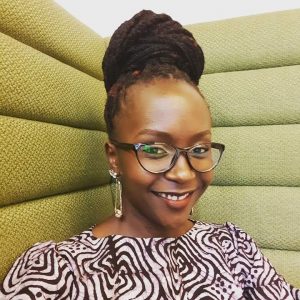 Anne Kansiime is a well known public figure who is a powerful on stage comedian from Ugandan nation. Some individuals refer her to as "the African Queen of Comedy" and this is because of her outstanding and superb stands while showcasing her talent and capability as an entertainer, comedian and actress. Her real names are Kansiime Kubiryaba Anne.
In one of the recent interviews that Kansiime was being interrogated, she had no otherwise to answer one of the most challenging questions that she was asked about her current relationship status. Deapite her snippet ways to avoid answering the real reason as to why she broke up with her hubby by mentioning of financial matters, she however had to reveal that she is in need of a man to stay with. Have a look at she had to say;
"I am single, available, my schedule is tight. I'm just single, extremely single. Actually my relationship ended like six months before the whole world knew about it but the pressure kept it going for a while. If you are there and not happy and think you are doing for someone else come here and I'll congratulate you cause you are wasting your own time.
That is a fact I earn much than him, but I do not know if that is the reason he left. There could be other reasons that I will not get in to,"Kansiime said.
She went further by adding this;
"We have applicants, some applicants come and they want to stay for like a week. We let them study the situation and they realize that other people quit for a reason, they also go," she said.
Well, we are not exactly sure on what will be the outcome about Kansiime's search results and for that reason, we shall keep you updated with the latest developments.
Keep checking our website for more celebrity news and gossips.