In this article, we shall discuss on Uganda Musician Peter Miles Kanyike House, Biography, and mp3 Music Download. Peter Kanyike, popularly known as Peter Miles, is one of the top ranked Ugandan musicians in the genre like reggae and dancehall. In most of his songs, he has done his vocals in various languages like Luganda, Patois, English as well as in Kiswahili. Peter Kanyike aka Peter Miles was born was born in a family that comprised musicians. Miles was born in Entebbe Uganda on 29th of September in 1980.
He started his career journey as a musician in 1994 when he was just 14 years old. Peter Miles has over time worked with a number of big artists like 2Face from Nigeria, General Levy, etc,. Over time, Peter Miles launched his label called Road Block that is based in Entebbe, Uganda. Most importantly, this paved an easy road for him to do his music.
As a number of the International artists visited Uganda for performances, Peter Miles was not left behind. Rather, he shared the podium with artists like Shaggy, R.Kelly, Kevin Little, Elephant Man, Brick and Lace, and many more.
---
Peter Miles Kanyike House Biography Music Download
In addition, Peter Miles has as well had concerts in oversees nations like United States, Europe and the mother continent Africa. Besides all, Peter Miles Kanyike has won various awards. For example;
– Best Ragga artist/group PAM AWARDS for 2 years (UGANDA)-(2006-2007)-(2007-2008).
– Top Ragga dancehall video Channel O awards (SOUTH AFRICA)-(2007-2008).
– Best dancehall video Kisima awards (KENYA)-(2004-2005).
Again, Peter Miles as well was featured as an artist in the MTV base Africa.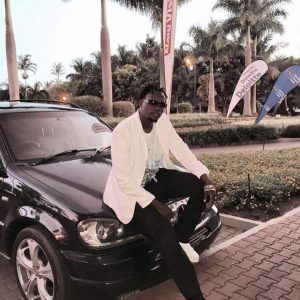 In the 2007 June 7th, Miles was the only artist from East and central Africa selected to perform at the anti G8 summit Concert. The concert code named the "P8 concert" in Rostock "Germany" alongside other big European bands like U2, Bono, Youssou N'dour, Bob Geldof, Seed, and many more from abroad. Surprisingly, his stage show was among the few that were selected to air on German's biggest TV station ARD at prime time.
Even more, Peter Miles is currently endorsed and signed by the Motorola Telecommunications Company in Uganda as their brand ambassador. Finally, Ugwire Media wishes him all the best in his music career journey and hustles.