Best Medical Insurance Companies in Uganda 2020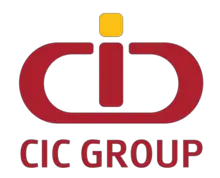 Most of the best medical insurance companies in Uganda 2020 aim at ensuring Ugandans live a healthy lifestyle and prosper. But before we go further, let us first understand what medical health insurance coverage means.
Health insurance is an insurance plan that provides for the payments of benefits as a result of sickness or injury. These include insurance for losses from accident, medical expense, disability, or accidental death. Hence, an insurer may develop a monthly or annual premium financial structure as specified in the agreement.
In Uganda, medical insurance companies like AAR, UAP, Jubilee, etc are considered the best. This is because their products are much relevant to individuals as well as organizations both locally and globally.
For example, AAR insurance provides free health talks on common diseases, health tips and so on through social media platforms. Similarly, they have a health promotion program that gives out times like glucometers, B.P machines, thermometers and so on. This is to encourage their client's to adopt the analogy of "prevention is better than cure".
In summary, below is a list of the Best Medical Insurance Companies in Uganda.
List of The Top 10 Best Medical Insurance Companies in Uganda 2020
IAA-Resolution Health, Kampala.
AAR Health Center, Bweyogerere.
Liberty Life Assurance Uganda, Buganda Road, Kampala.
Jubilee Insurance Company, Kampala.
UAP Insurance Uganda, Kampala.
Sanlam Life Insurance (Uganda) Limited, Kampala.
IAA Health Care, Kampala.
Insurance Company of East Africa.
Uganda Insurers Association, Kampala.
Save for Health Uganda, Bulwa Zone.
AAR Insurance, Plot 16A Elizabeth Avenue Kololo, Kampala, Uganda.