Beenie Gunter Concert at Wave Lounge Kololo thrills revelers.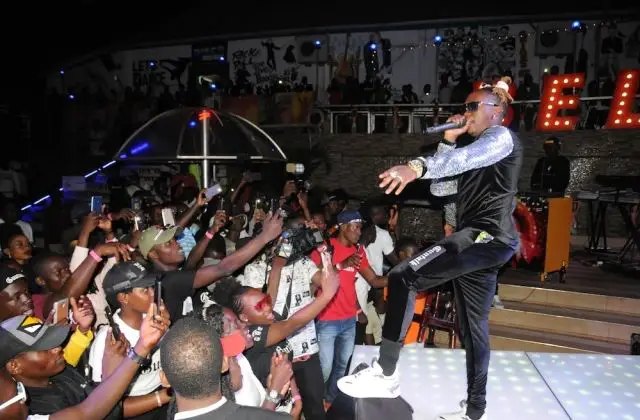 Recently, Beenie Gunter did a collabo with Jamaican star Beenie Man. With much hopes for prosperity in the showbiz, Beenie Gunter staged his maiden concert courtsey of Bell Jamz at Wave Lounge in Kololo.
Likewise, Bell lager through its music platform Bell Jamz plans to help artistes hold concerts this year. The concert was dubbed 'Beenie Gunter Experience'. Through the sponsors, many of the artists will have an experience to be performing.
A number of artists who showed up include Lydia Jazmine, Eddy Kenzo, Pia Pounds, Nina Roz, Crysto Panda, A Pass among other.
Beenie Gunter got on stage at about midnight and performed his hit songs backed by a live band that kept the crowd at the venue on their feet.