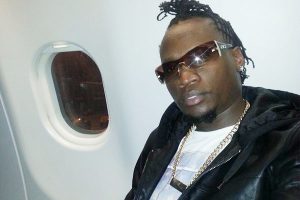 Peter Kanyike, who is popularly known as Peter Miles, is a Ugandan reggae and dancehall artist. He does his music in various languages like Luganda, Patois, English as well as in Kiswahili. He was born on 29th September 1980 in Entebbe, Uganda and in a family that comprised a number of musicians.
Peter Miles Kanyike Mourns The Death of His Father
However, things have not been good for him as what happened on Friday 13th July 2018. Musician Peter Miles lost his Father just a few minutes after having some conversation with him. According to Musician Peter Miles, he opened up about having some chats with his dad and later heard that he had passed just 30 minutes later. Peter Miles's father was previously sick before meeting his death.
For Musician Peter Miles, this were his sorrowful words;
"Today has been the saddest day of my life so far, we spoke just a few hours ago and 30 minutes later you're gone.
You put up a good fight. R.I.P DAD till we meet again."
We as Uganda Wire Media do send our condolences to Peter Miles and family, relatives and friends.