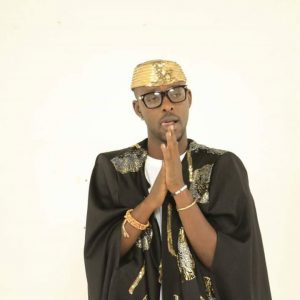 First, Eddy Kenzo is a popularly known Ugandan male artist whose real names are Edrisa Musuuza. Besides all, he has won numerous awards e.g the BET Award winner. Among his hit songs that made him hit the mainstream are Sitya Loss, Mariarozi, zigido among many other good songs.
Eddy Kenzo Shares His HIV Status Publicly
After some news that were circulating on social media that Kenzo was under some medication, the BET Award winner decided to share his HIV status to his almost a million fans on Facebook. Eddy Kenzo was in Case Hospital where he was admitted for a couple of weeks following some health complications. His wife thanked the numerous fans who stood by their family in times of the state the man of the house was.
Below is what Kenzo had to say publicly on social media after the trend "Eddy Kenzo shares his HIV Status".
"I don't always want to prove myself right, but let me leave this here, may be you will calm down, however, if you're not satisfied go to Nakasero Hospital or Case Clinic they have all my information and #tests, Good day."
This was an affirmation that Kenzo's health was in good condition. While in Case Hospital, a number of tests were done to Kenzo and it's true he tested negative on HIV.
However, some of fiscal fans told him that it wasn't necessary for him to publish this on his Social media platform.
More news to follow…